Education & Technology Grant 2016

We are going to release the Request for Proposal again in October, 2016.
Since we have been honored to witness and experience of all our grant finalists for 2014 RFP, the best in all their respective endeavors to improve the lives of individuals and communities.
Request for Proposal Dream Blue Foundation: Education & Technology Grant

Dream Blue Foundation, a corporate foundation of BTI Solutions, Inc., seeks to improve livelihoods of individuals and communities worldwide through innovative solutions. One of Dream Blue Foundation's primary focus areas is education. The foundation recognizes that education plays a critical role equipping individuals with key knowledge and skills to become drivers of economic and social development of their respective communities.

Key Dates: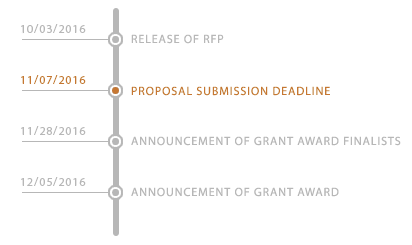 Dream Blue Foundation Grant Application Form

MS WORD PDF